Fill your pockets with this bonus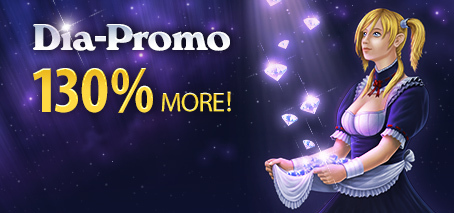 Fill your pockets with this bonus
The stars shine in your favor – it's raining Diamonds when you top up: make use of this divine gift and secure yourself the heavenly bonus!
From 01/30/2015, at 00:01am until 01/31/2015 at 11:59pm PDT, you'll receive 130% more Diamonds!
You can find out just how many Diamonds you will receive on the "Top-up Diamonds" page.
« Arcane Gashas available f ...
Happy Hour »