Zoomania
Do you want a pet which better suits your fighting style? Today's your lucky day! We have an offer just for you! With half price Pet Transformation Potions you can have the companion of your dreams, whether ferret, kipos or leopard.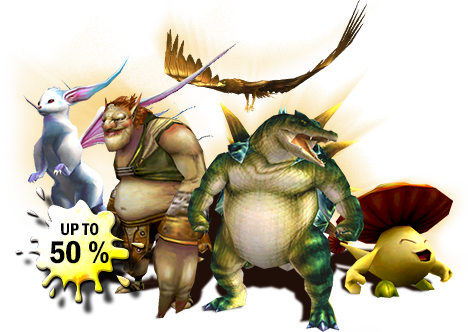 The Wednesday Special runs on 12th of August 2015 from 1pm PDT to 11:59pm (13th of August, 6am until 4:59pm AEST). You can find the offers in the Item Shop under 'Hot Sales'.
You'll also find this item during this special offer:
Experience Orb (1,000,000 Points)
« Server Maintenance - Augu ...
Zodiac Mania - Get Them A ... »