Take It to the Next Level!
The road to success is treacherous but today's Wednesday offer will give you everything you need to reach the top. And whoever's looking to add some variety to their exploits with a new class, the 40% discount will quickly help them reach their goal.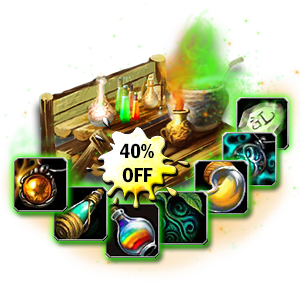 Powerful Experience Potions
Expert Skill Potions

Superior Talent Charm

Superior Experience Charms
Party Experience Potion
Advanced Skill Reset Stone
Fruit of Forgetting
The Wednesday Special runs on 04/15/2015 from 1pm PDT to 11:59pm. You can find the offers in the Item Shop under 'Hot Sales'.
« Happy Hour
Happy Hour »