For a short time only: Starsplinter prizes in the Wheel of Fortune!
Roll up! Roll up!
Does your equipment need new luster? Spin the Wheel of Fortune and win some very special prizes! With every attempt, we'll be putting new prizes into the hat. Don't miss your chance to win Starsplinter Jewels (+20) from the 9th December to the 7th January 2015: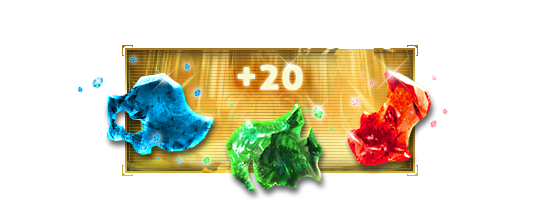 Tempered Star Jewel - Starsplinter

Tempered Moon Jewel - Starsplinter

Tempered Sun Jewel - Starsplinter
Remember, you've got to be in it to win it!
Lots of luck,
The RoM Team
P.S. Remember that the prizes up for grabs change with every spin!
« Happy Hour
Item Promo »