Profession or Vocation?
Craftsmen are working tirelessly at a back-breaking pace to make the lives of the inhabitants of Taborea that little bit easier. If you've got the makings of a craftsman or a gatherer, today we have exactly what you need on offer to give you the support you require!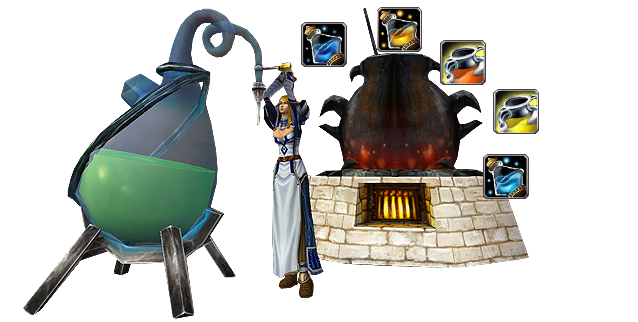 Gathering Speed Increase Potion

Gathering XP Increase Potion

Gathering Amount Increase Potion

Production Luck Potion (1 Day)

Production Speed Potion (1 Day)
The Wednesday offer takes place on the 20th of January 2016 between 1pm and 11:59pm PST (21st of January 7am until 6pm AEST)  in the Item Shop under 'Hot Sales'.
« Taborean Academy - EXP/TP ...
Happy Hour »