Most Wanted
We've got together all your favourite consumables on offer just in time for the weekend. So if you want to fill up your backpack and have a better chance of surviving what Taborea throws at you – don't miss out on savings of 33%!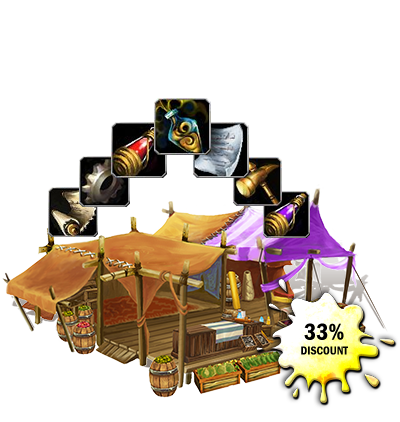 The following items are on offer:
Daily Quest Ticket
Godlen Repair Hammer
God's Redemption Ticket
Big Angel's Sigh
Phoenix's Redemption
Bind Lifter
Powerful Pet Growth Potion
These offers can be found in the Item Shop under Current Offers between Friday,  1st of July 2016, at 4pm and Monday, 4th of July 2016, at 4pm PDT (2nd of July at 10am until 5th of July 10am AEST).
« Happy Hour
Zodiac Mania - Get them a ... »