Most Wanted
We've got together all your favourite consumables on offer just in time for the weekend. So if you want to fill up your backpack and have a better chance of surviving what Taborea throws at you – don't miss out on savings of 33%!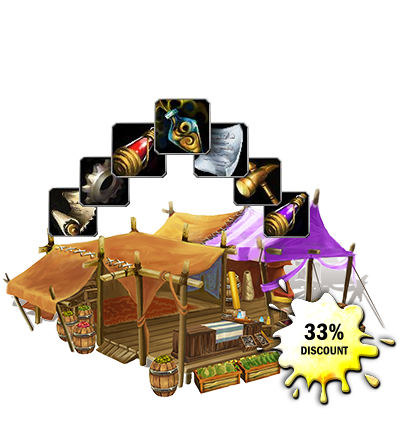 The following items are on offer:
Daily Quest Ticket
Godlen Repair Hammer
God's Redemption Ticket
Big Angel's Sigh
Phoenix's Redemption
Bind Lifter
Powerful Pet Growth Potion
The Weekend Offer runs from Friday the 11/21/2014 at 1pm until Monday the 11/24/2014 at 5pm PDT under Hot Sales in the Item Shop.
« Happy Hour
The Autumn Banquet is rea ... »