A Perilous Voyage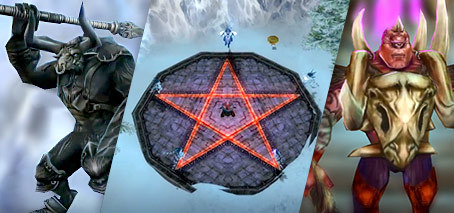 Venture to the island of Korris and get to the root of an enigma which only Taborea's bravest will be able to unravel. Wander the paths up through the highlands and down into Korris' valleys to solve the mysteries surrounding the strange fluctuations in spatial magic.
On your travels you will encounter power-hungry cyclopes and minotaurs who hold faith in an ancient prophecy. With the aid of an incantograph you must investigate mysterious altars and shed light on the sinister conspiracy involving the Inexorable League.
The footage was entirely made by our lovely user Grimthar. We thank him for this nice video!
« Server maintenance - Apri ...
Server maintenance - Marc ... »