Purified Times
Everyone knows of it, uses it and wants it – the Purified Fusion Stone is the basis for every equipment enhancement!
No matter how many you need to perfect your luck, we can offer each of you exactly what you are looking for!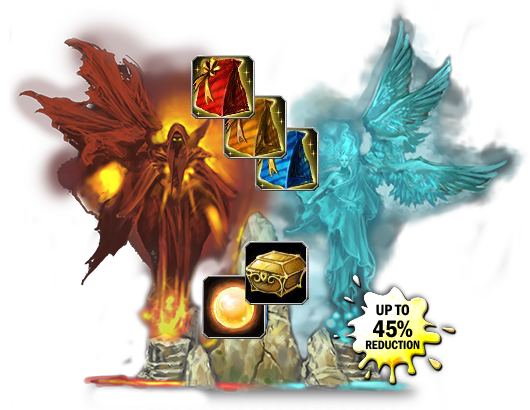 The Small, Medium and Large Purified Packages as well as the practical "Purified Fusion Stone Gift Box" are all available this weekend with a 20% discount.
But that isn't even all! Arcane Transmutor Charges are reduced by a whopping 45%!
There isn't a more simple and comfortable way for you to prepare for the challenges that lie ahead!
You'll find the weekend offer taking place between Friday,  18th of March 2016 at 1pm PST and Monday, 21st of March 2016 at 5pm PST(6am 19th of March until 10am 22nd of March AEST) in "Top Offers" in the item shop.
P.S. Look forward to the following items in our Cash Shop:
- Gasha (Tempered Nebula Jewel)
- Gasha (Tempered Sun Jewel - Elven)
- Gasha (Tempered Moon Jewel - Elven)
- Gasha (Tempered Star Jewel - Elven)
« Happy Hour
Runes of Magic's Seventh ... »