It's time to let the champagne corks fly for Runes of Magic's 5th anniversary!
Hello RoMmunity!

Celebrate five years of Runes of Magic with us! The game has beaten all of our expectations and become one of the major players in the world of MMORPGs. Of course, we have you to thank for that!

As a result, we'll be offering celebratory mystery bags in our shop from the 11th March with the following items: perfect enhanced jewels, fireworks and much, much more! With a bit of luck you might also find wings, or a Class Maximum Expansion Ticket.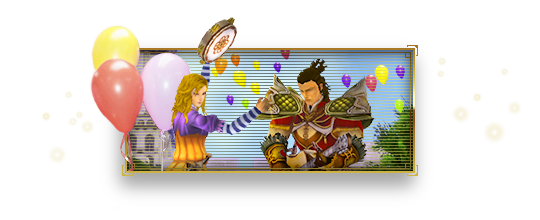 The RoM Team
« The Fab Five
Dreams can come true - sa ... »