The Fab Five
To celebrate our fabulous fifth birthday, we have the 'Fab Five' for our fabulous community!
Just for you, we're offering the Advanced Bind Lifter, the Attribute-Purifying Stone, the God's Redemption Ticket, the Random Attribute Extraction Stone, and the Equipment Attribute-Purifying Stone – all with a Ruby Bonus.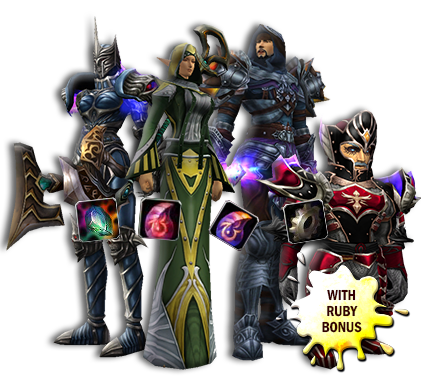 You can find the Weekend Special in the Item Shop under Hot Sales between Friday, the 14th of March 2014, at 1:00pm PDT and Monday, the 17th of March 2014, at 5:00pm PDT.
« Runes of Magic – celebr ...
It's time to let the cham ... »