Runes of Magic – celebrate this extra special occasion with us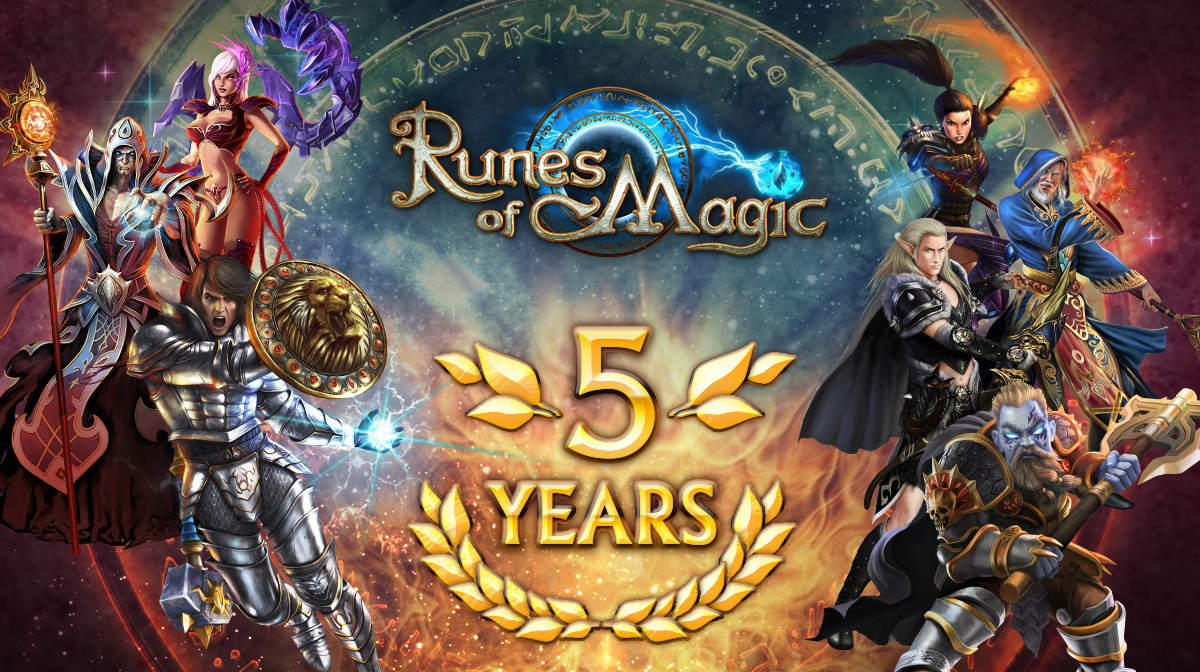 Old and new events, valuable mystery bags, countless treasure chests, puzzles and special quests – come to Taborea and take part in this massive party!

Here's what's waiting for you in the next two weeks:
In the Secret Garden there are treasure chests as far as the eye can see. Once a day your task will be to open as many as you can within one minute!

On top of that, we're re-activating some of the events from the previous four anniversaries – so take part in those too!

You'll find four different birthday mystery bags in the shop as well as further birthday promotions. Drop by and grab yourself some awesome items!

Solve the puzzles set by NPC Tina and her friends, and enjoy the fabulous rewards!

Discover many more events – you can find more details in the forum!
Have fun at the party!
The RoM Team
« Zoomania
The Fab Five »