Reinventing the Wheel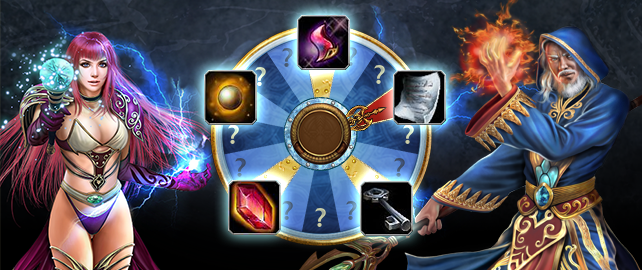 Still carrying around a few spare Rubies and don't know what to do with them? Then we've got just the thing – from now on you'll be able to spin the famed Wheel of Destiny with Rubies.

We've also overhauled the bonus currency rewards. The existing Ruby rewards have been adjusted and expanded to many more shop items.

Gather up all those spare Rubies and pay the Wheel of Destiny a visit – great prizes are waiting to be won!
« Server Merge!
Taborean Academy - EXP/TP ... »