Your Noble Valentine's Day Mount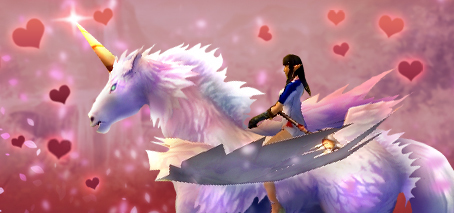 Taborea's falling into raptures of love for the Valentine's Day Event. Now you can get the perfect mount for the occasion. Get your hands on Cirrus Monoceros, the pink winged unicorn! Gallop over the hills on this noble steed to meet your loved one – or charge headlong into battle!
« Recruiting Travel Reporte ...
The Flower Festival is wa ... »