Man's Best Fren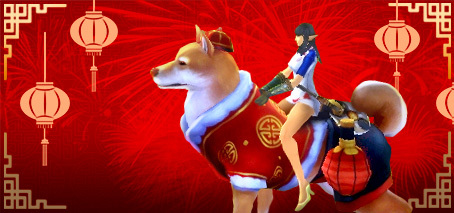 ### UPDATE: GRAND DOGE PET NOW AVAILABLE IN THE SHOP ###
The Chinese New Year starts February 16th, and we are welcoming in the year of the dog. The dog brings reason, order and justice to the world, and it is also the perfect friend for your adventures!
For this reason, we've made a very special dog available to you, as a pet and as a mount! You'll be able to both fight with this loyal animal at your side and also ride one into battle. Happy New Year! Such fortune! Wow!


« Anniversary, Guilds and W ...
Taborean Academy – Drop ... »