Cheer on Your Team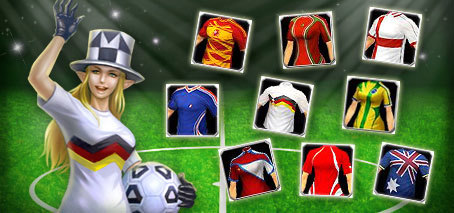 Taborea is the best club in the world!

But other teams can play some nice football too. During the World Cup, you'll find some cool shirts, national flags and even a football pet waiting for you in the shop.

The jerseys are available in a box from which you can choose the one you want. Open the details of the box by clicking on the image, choose the jersey you want from the list and then click the buy button.

Slip on your shirt and get out onto the pitch!
« Runes of Magic Coming Soo ...
Taborean Academy - EXP/TP ... »