Easier Navigation in RoM Shop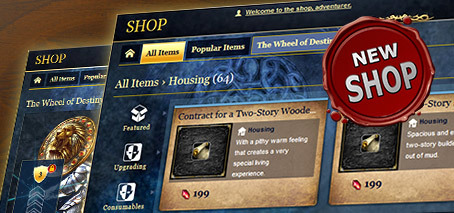 We've given our item shop an overhaul and made it easier for you to navigate. Similar items have been bundled together in boxes to reduce the number of items on display. That has also allowed us to reduce the number of categories and further consolidate the shop.
The new boxes work a little differently than before. Here's how to get the items you want from the boxes:
1)     The buy button on the boxes is grayed out.
2)     Open the details view to see all the items available in a list.
3)     Select the item you want. Check the item name at the top and the information on the right to ensure you've chosen the correct item.
4)     You can now purchase the item by clicking on the buy button.
Note: Boxes with grayed out buy buttons are not complete packages. You only get the item which you choose from the list in the details view.

Have fun shopping!
« Taborean Academy - EXP/TP ...
Taborean Academy – Drop ... »