Taborea seeks Top-Flight Chef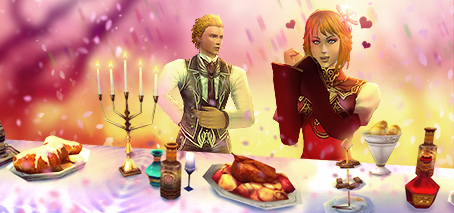 The Flower Festival is back again and many adventurers want to experience some beauty with their loved ones. How about a perfect dinner?
Last year the Taborean Travel Agency sought out the most beautiful locations for a romantic date. Now it's time to prepare the perfect dinner and in doing so, win a mount!
No matter if a peaceful picnic in a picturesque location, or a refined evening meal under candlelight, the main thing is that you make something tasty for your loved one! So, get into the kitchen and cook up an original Taborean dish: the way to a lover's heart is their stomach.
Plan your menu and send it to us. All you need to write in your email is the following:
Name of the meal / dessert
A list of ingredients and measurements
A description of the mean and/or the recipe to make it (up to one side of A4)
A screenshot of the meal is optional
Important: we're looking for recipes, ingredients and meals from Taborea, not from the real world!
Requirements:
Send in your submissions to: event@runesofmagic.com
Enter the following in your subject line: "RoM Valentine's Dinner"
Send your participation mail from the email address that you use for your account. Please also provide your character name and the server.
The text should be written in English.
Your submission should be in one of the following file formats: images - .JPG, .BMP, .PNG, .GIF, .TIFF and text - .TXT, .DOC, .DOCX, .PDF
Maximum size for screenshots: 5 MB
Maximum size for all files: 200 MB
Send your submission by 24.02.2019 at 11:59 PM CET to event@runesofmagic.com and earn your chance to win the romantic mount Cirrus Monoceros and the Chocolate Sweetheart Wedding Cakes!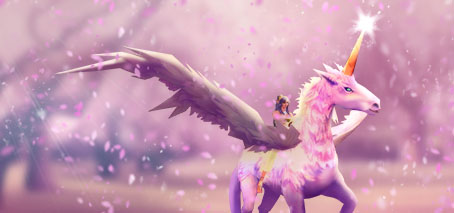 « More Shop Offers for all ...
The Wonders of the Flower ... »